Philippine Basketball Team SEABA Records History | Achievements
English
Comprehensive database of Philippine Basketball Team SEABA Records History and Achievements Contains the exploits of Pilipinas Basketball in the SEABA since 1996 up to the present and more.
Filipino
Ito ang komprehensibong talaan ng kasaysayan ng Koponan Pambansa sa SEABA . Nilalaman din ng pahinang ito ang mga makabago at nakaraang miyembro South East Asia mula pa 1996 hanggang sa kasalukuyan.
° Philippine Basketball Team SEABA Records History

° RP Five lost the 1996 Gold medal match after a home-cooking Thai referee decided the game against the Philippines. The official was Komut Chawanangkoon, who had been making dubious calls against the Philippines since Game 1 of the tournament. SEABA host Indonesia effectively snatched the title from Philippines Mobiline, 88-81.
° RP sent a rag-tag team in the 1994 SEABA Championship and wounded-up at 4th. Allen Patrimonio led the team with Allen Villavicencio as head coach.
° RP was suspended from playing in 2005 SEABA
° SBP opted not to send Pilipinas Basketball in 2013 SEABA.
° RP Five won 8 Golds in 10 SEABA appearances.
SEABA Basketball Record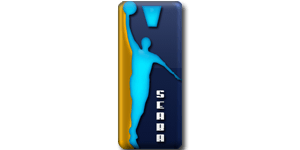 ° Yellow Font
Gold • 1st Place
° Grey Font
Silver • 2nd Place
° Amber Font
Bronze • 3rd Place
° DNP
Did not participate
° Blue BG
PBA Pro Team fielded
° QBW
Qualified but withdrawn
° QBS
Qualified but Suspended
° NIPP
Not Invited – Petty Politics
written by Rock Punzalan
Post your comments below.
FAIR USE DISCLAIMER: The views and opinions expressed herein are those of the author alone and do not necessarily reflect the views of the website. News posted is exclusive property of pilipinasbasketball.net. Due to constant content updates, we cannot guarantee the accuracy of posted information and will not take responsibility for any errors rendered therein. By viewing this website you agree to release pilipinasbasketball.net from any legal liabilities. However, all Graphics, Photos, Data and Logos from FIBA, SBP, Gilas, FIBA Asia, Olympics, Asiad, SEAG, SEABA, ABL, MICAA, PBA, PBA DLeague, PBL, NBA, UAAP, NCAA, CESAFI, NCRAA, CUSA, PCCL and other organizations are their respective copyright and property. This website does not host any external photos or videos in this domain. All other media, graphics, layout, design and materials in this website is copyright and property of pilipinasbasketball.net. Please do not hesitate to contact us for any needed correction, clarification, additional information or extra credits. Post a comment below or mail us at
philippinebasketballteam@gmail.com